Fight Back VR
Download
now for free
Fight Back VR
now for free
Receive news about upcoming games and releases!
COVEN is a video game studio focusing on strong emotional stories, innovative gameplays and inclusivity.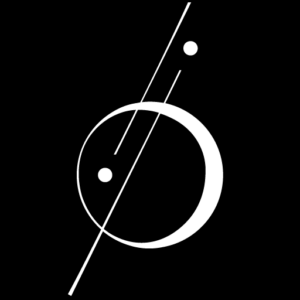 Founded by Céline Tricart and Marie Blondiaux, two renowned pioneers in the new media and virtual reality space, the company advocates for a more inclusive industry through stories and teams that reflect the diversity of today's world.
COVEN is based in Paris and Los Angeles and develops premium games for PC, consoles or virtual reality.

Marie produces innovative contents and games since 2012 : they have in common to bring together the best digital creators in the service of emotional and thought-provoking proposals: Phi (Winner NFB Arte Haikus interactive 2015), The Wanted 18, The Last Gaul (Awwwards SOTM 2016), Radioactivity, SENS VR (Selection Tribeca Film Festival 2016, Best Emotional Game Awards 2019), Pas si bêtes, 7 lives (Selection Tribeca Film Festival 2019, Best Fiction VR Arles, Best Fiction and Audience awards VR Days 2019), MOA (Best AR at New Images 2020, 4 FEET HIGH (Sundance New Frontiers and Indie Series 2021, SWSX Jury's and Audience awards Episodic Pilot 2021), Biblioquête and Fight Back (Mostra 2022). She was awarded  the Chevalier des Arts et des Lettres medal by the Minister of Culture in 2022.

Celine is an acclaimed storyteller who has developed a unique style involving highly emotional stories and strong visual artistry. Her work includes the VR documentary "The Sun Ladies" which premiered at Sundance. She has received the Lion for Best Immersive Work at the Venice Film Festival and the Storyscapes Award at Tribeca for "The Key". In 2021 Celine was awarded France's prestigious insignia of Chevalier De l'Ordre Des Arts et Des Lettres (Knight of the Order of Arts and Letters) by the Ministry of Culture of France. She was a keynote speaker at SXSW 2022. Celine is a martial artist, a certified self-defense instructor, and an avid gamer.

Julien has been managing IT projects across multiple industries for the past decade. After falling in love with video games production, he spent 5 years with publisher Asmodée Digital, overseeing developments of a dozen mobile titles and the successful Gloomhaven on Steam. As a senior producer, he manages teams and helps optimize their production pipelines and workflows. He joined Coven in 2022.

Elie Buglione is both game designer and lead programmer. He worked on various projects, tackling difficult tasks ranging from creative to technical as well as producing games. He worked on Asobo Studio's A Plague Tale: Innocence as a technical narrative designer and various VR and mobile games. He frequently speaks at game-related conferences.
Maëlle Holtzer is a game designer who worked on renowned games (Criminal Case or Quantic Dream's Detroit: Become Human), and devotes herself to games creation as well as streams, videos, workshops and conferences. Previous co-president of RIJV, an association committed to promoting diversity in the industry.